We are deeply saddened by the news of the death of Her Majesty the Queen.
We offer our heartfelt condolences to the Royal Family.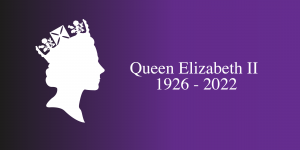 School will be closed on Monday 29th November 2021 due to storm damage and continued electricity supply issues
Findings of Consultation for change of use
From October 4th to October 18th Thropton Village School First School consulted with Parents/Carers; Staff: Academy Councillors; Children & Users of the Allotment on their views on a change of land use for land adjacent to school car park presently used as Community Allotment.
For a number of years a very small number of people have been using this land – with the permission of our school – for their allotments.  Thropton Village First School proposed that this area of land changes from being a Community Allotment to an area that is used for the school to plant a number of trees.  This new project will be linked to the Green Trees Award.  The idea had been developed through our school's pupil voice and would be a part of our school's efforts to educate children on ways to take action to help our environment – which is itself linked to the Three Rivers learning Trust's Climate Change Plan.
The school felt that the area's present use needed to be changed due to:
there are very few users of the area in its current form;

the school feels that for the area to maintain its present allotment usage will require annual additional costs both in terms of maintenance and management – costs which the school is unable to justify in educational terms;

the school has had to spend time managing the area and its small number of users.  This activity has taken the school away from its core purpose of education.
The school received seventeen responses.  These responses were from staff; academy councillors; parents; residents and users of the allotment.  During the consultation the school were made aware of another user of the allotment and this person was offered a chance to respond.  We delayed reporting the findings of the consultation to allow for this.
Of the seventeen responses; twelve were in favour of the proposal.
These responses said that the space could be used in a way that was beneficial to the children than its current use of a very small number of adults.  It was felt that involving children in the planning and designing of the space would help educate children about the environment.  Other responses felt the space was currently underused.
Many of these responses spoke about the benefits of planting trees and how a change of use would provide a better space for school children to use with some suggesting possible designs for the area.
One response was in favour of the response and also raised the question whether the school would be keeping the poly tunnel.
One response raised concerns about the upkeep of the area if its use was changed.
One response said that the current use for the land had great potential but its potential had been hindered by a lack of funding for the area and poor leadership of the area.
One response chose not to comment on the proposed change of land use but thanked the school for allowing people to use the space as a community allotment.
The school will go ahead with the proposed change of land use.
Current users of the allotment area will be written to by the school with information on when they are to vacate their plots.
The school will now work with children, staff and academy councillors in planning for the proposed change of land use.  The changes will be implemented in 2022.
Thank you to everyone who took part in our consultation.  The school would like to thank the people who have been using the community allotment over the past few years.  We recognise that the aims of the allotment –  when it was initially set up were worthy –  but, as acknowledged in responses from the consultation and in our initial letter, the area's current use has taken time away from our school's core educational purpose.
Yours sincerely,
Liam Murtagh – Executive Headteacher
The Online Portal for Admissions to First and Primary Schools is now Open for children starting school in September 2022 (dob: 1.09.2017-31.08.2018). You must complete an application for a place in a Reception class even if your child attends the school nursery or pre-school setting. Further information can be found on the School Admissions page by following the link below. https://bit.ly/3bxHZEC
Feedback from PHSE Consultation
Dear Parent/Carer,
Thropton Village First School carried out a consultation on Relationships, Health and Sex Education from Thursday, 11th March to Thursday, 25th March, 2021.  Parents/Carers, Staff and Academy Councillors were sent a copy of our draft Relationships, Sex Education and Health Education policy together with with the relevant Government Guidance.  Our virtual consultation asked:
1. I read and understood our school's Relationships, Sex Education and Health Education policy – you may add any suggestions for additions/changes (please see statutory guidance)
2. I read and understand our school's Relationships and Health Education curriculum plan you may add any suggestions / additions (please see statutory guidance)
3. I understand the right Parents/carers have to withdraw their child from sex education
There were four responses.  Of the four responses all said they had read and understood our policy;  all said that they had read and understood our Relationships and Health Education Plan.  One response added the comment: "We are both happy with the plan. And understand the need to cover this topic".
75% of the reponses said they understood the right of Parents/Carers to withdraw their child from sex education.  The one respondent who had said they didn't understand this question- during a subsequent conversion with the school – said that they had meant to say that they did understand it.
There were no further suggestions for additions/changes to the policy.
We also consulted with our school children – please see below:
PSHE Child Questionnaire
17 children asked from Years 2-4
Do you like your PSHE lessons?

YES – 16                                                                                               NO – 1
What do you like about them?

The big book we record in

The stories we look at

Because we learn about friendship and I like friends

They're fun

I like that we record things in a big book and I like that we sometimes link things to a book/story

We keep it to ourselves and share what people have said with the whole school

Fun activities

Stories we hear

It's fun and we don't need to answer questions if we don't want to

We do lots of activities

I like it when we do it outside

We record it in a big book

We do activities that are fun and where we talk a lot

When we sometimes watch a video about something

How we have a class agreement about keeping what we talk about in the classroom

We record it a big book and I like looking at it

We do fun stuff
What do you dislike about them?

Doing writing

Sometimes it's a bit boring

Nothing

Sometimes it can be a bit boring if people are talking a lot

If it's too noisy

I don't like talking about things that happen in my life

Nothing

Nothing

Sometimes it's a bit hard
In PSHE we learn about friendship, health, well being, our body, money, jobs, growing up, staying safe……  Are there any other things you would like to learn about?

Gaming

Lip reading

What your teeth are made of

Climate change

Being a farmer

How to become a farrier or archaeologist

Sign language

What we want to do when we are older

How not to fall out with your friends
Any other comments….

It's my favourite lesson

I really like that people don't argue in the lessons

If I have had an argument with my friend at playtime it makes me regret it in the lesson
Thank you very much for all of the responses to our consultation.  PHSE and Relationships and Health Education is a really important part of our curriculum and we value your input into this essential work.
This week we will be following the scheme of work as listed in the appendix of our policy on which we consulted.  Children will be looking at naming main parts of the body including genitalia.
'Clever Never Goes'
We will be running a new child safety initiative called 'Clever Never Goes' this week and discussing this with the children during Team Time on Friday afternoon.
The 'Clever Never Goes' programme has been developed to replace the out-dated 'stranger danger' approach. Research shows that teaching children simply to avoid strangers fails to keep them safe. Strangers are often more likely to help a child than to harm them. Conversely, it can often be people known to children that pose the greatest threat.
'Clever Never Goes' moves the focus away from strangers and instead teaches children to recognise when someone (whether they are known to the child or not) is trying to persuade them to go with them. The programme is designed to be fun and positive, whilst at the same time delivering a serious message and giving children practical safety skills and confidence to engage with the outside world.
In addition to our lesson, you too can help your child to understand the Clever Never Goes message. You can download (free of charge) a Clever Never Goes home pack at the website www.clevernevergoes.org/parents. The home pack contains some great ideas for how to approach this topic with your children as well as games and activities. On the website, you can also see a series of cartoon sketches which are a good way of reinforcing the Clever Never Goes message and checking that your child has understand the key Clever Never Goes message. Please do make use of these resources.